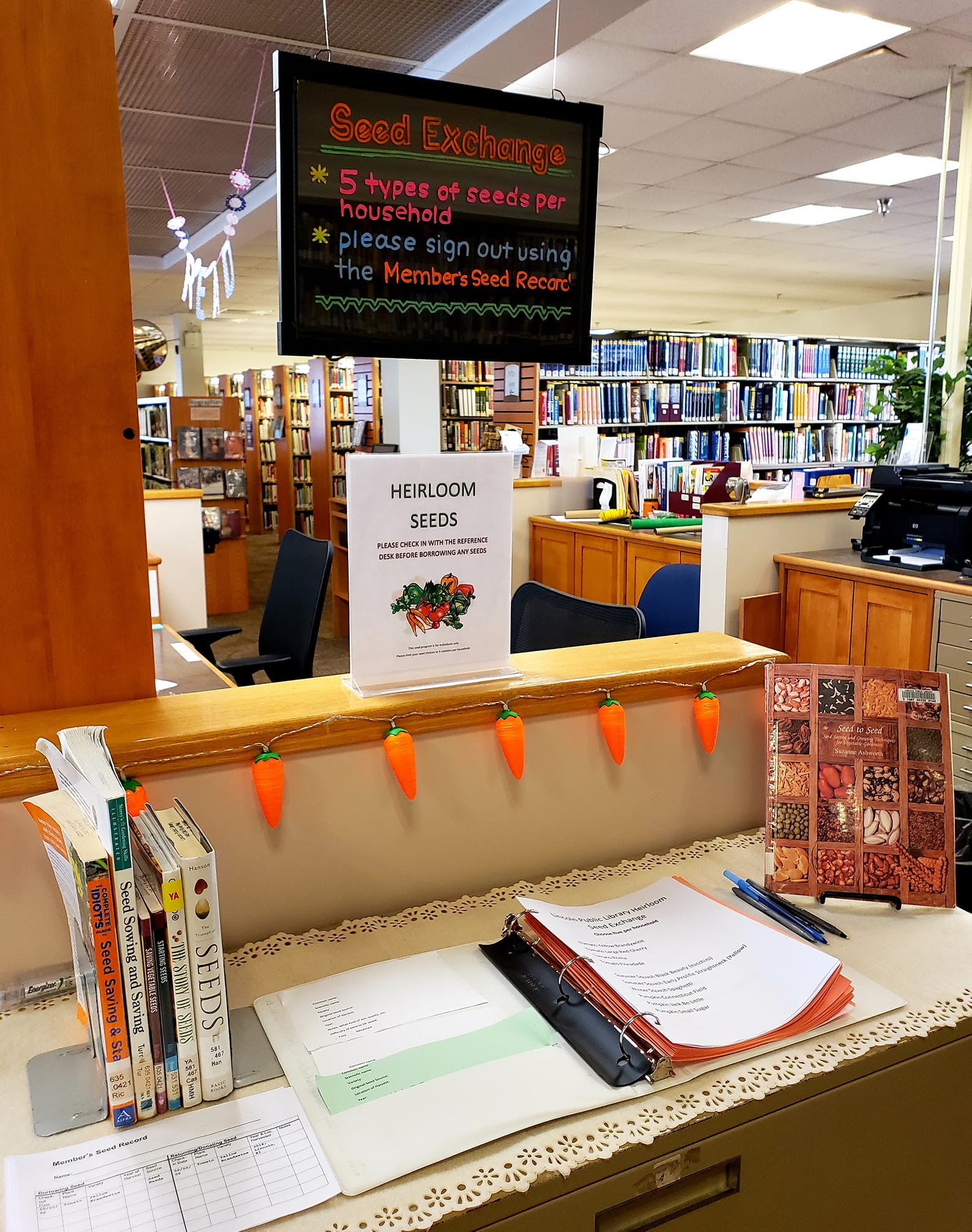 The Lincoln Public Library Seed Exchange is a collection of open-pollinated, non-GMO and heirloom seeds that you can borrow from to plant and grow at home. How do we maintain our current stock of seeds?  YOU are the key. By saving seeds as a community we help create local seed stocks that are better acclimated to the New England area and which support an abundant and genetically diverse landscape. 
Seed borrowers are asked to add their information to Member's Seed Record. Once you've planted the seeds and the plants have grown, gardeners need to bring back seeds from those plants. They fill out a form about plant maintenance for the next grower to reference.
Guidelines for borrowing and saving seeds are all available inside the library at the Library Exchange catalog. Started in 2015, the library has partnered with the URI Master Gardeners Program offering educational programs for library patrons along with having the seed exchange available.
The Lincoln Public Library Seed Exchange is a chance for community gardeners to share their seeds and grow!
Save